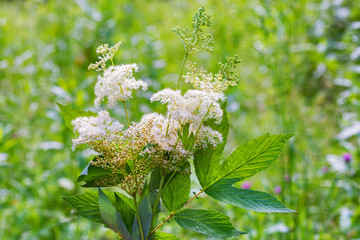 The Queen of the meadows, 1.5 meters high, is a plant well known to the ancients, first of all for its ornamental properties since the Greeks and the Latins used it to make wreaths.
Quoted by medieval botanists, it was not until the Renaissance that its medicinal properties were highlighted: "a miraculous remedy in joint pains", and against dysentery.
Forgotten, then rehabilitated by a country priest in the 19th century, G. BENOIST's studies in 1935 invalidate its diuretic and anti-rheumatic properties.
The plant contains salicylated derivatives, close to aspirin, hence its analgesic action.
On the other hand, given its notorious diuretic properties, it helps eliminate excess uric acid from our body, as well as nitrogenous waste.
Latin name: Spiraea ulmaria
Family: Rosaceae
Vernacular names: Vignette, Grass with bees, Big potentilla, Goat beard, Rut, Goat foot
Origin: France
Part used: Flowered top
Activities: Traditionally used:
- in painful joint manifestations
- to facilitate the elimination of water
- to facilitate the elimination functions of the organism
Alternation: Harpagophytum