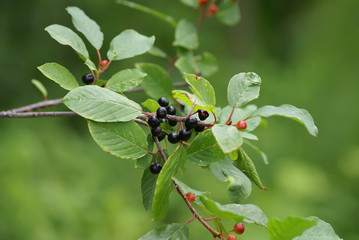 A common species in Europe, Asia and North Africa, in damp places, the ignored buckthorn of the ancients will be reported in the Middle Ages by Pietro de CRESCENCI and described in the Renaissance by TRAGUS and MITHIALE.
The latter codifies its use.
Black Alder is considered by many authors to be among the best remedies for constipation.
Traditionally, we never use cold bark which causes digestive signs based on nausea, diarrhea and vomiting.
Indeed, its main active principle which is a gluco-anthracene derivative undergoes during drying or aging an enzymatic reaction which eliminates these side effects.
The laxative effect of buckthorn depends on the associated dose and the duration of treatment, which too long can lead to ionic imbalances. This is why it is recommended to always respect the dosages and methods of use of the buckthorn.
Then its laxative action will be constant and regular.
Latin name: Rhamnus frangula
Family: Rhamnacées
Vernacular names: Black alder, Black neprun, Bourgène, Black wood
Origin: Europe
Part used: Bark
Activities: Stimulating laxative recommended for occasional constipation.
Contraindication:
- Contraindicated in children under 12 years of age.
- When using capsules of Bourdaine extract alone, no continuous use (do not exceed 8 to 10 days of treatment).
Alternation: Artichoke