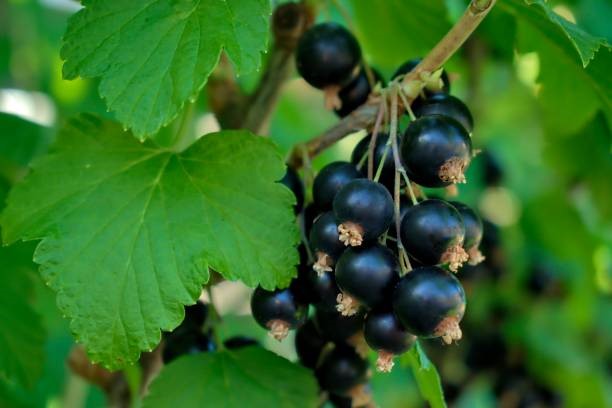 Blackcurrant is a shrub about one meter high, it has tri or pentalobate leaves, flowers in clusters; its berries are very fragrant and fragrant.
It was in the 18th century that Father BAILLY DE MONTEREAU, P. DE BEAUMONT and DEJEAN attributed to him in various treaties, a number of virtues.
"The leaf in infusion works miracles" said DEJEAN in 1869. In fact, it is considered active against fevers, plague, small pox and bites or bites.
In 1952, LOUAT states that blackcurrant is "a food of choice to stimulate bone and weight growth".
In addition, H. HUCHARD, F. DECAUX and DE VITIEL have proven the diuretic and anti-rheumatic power of blackcurrant leaves, thanks to their anti-inflammatory properties. Thus, their principles are involved in relieving joint pain in cases of osteoarthritis, arthritis and gout.
They work by causing the elimination of uric acid and are therefore indicated in the treatment of arthritis and arteriosclerosis.
Recent work highlights the interest of black currant in the prevention of venous disorders, heavy legs, hemorrhoids ...).
For the anecdote, let us recall however that the formula of the blackcurrant of Dijon was perfected by the liquorist LAGOUTE and finally that the mixture of a quarter of blackcurrant with three quarters of white burgundy constitutes the famous drink of Canon KIR, appreciated by gourmets when consumed in moderation.
Latin name: Ribes nigrum
Family: Ribesiacea
Vernacular names: Black currant
Origin: Europe
Part used: Sheet
Activities: Traditionally used
- in order to reduce the feeling of heavy legs or the discomfort of hemorrhoids
- in the manifestations of the fragility of the small vessels of the skin
- in the event of unpleasant sensations of the joints
- Work-study program
Alternation : Meadowsweet - Harpagophytum
1: Summary of Phytotherapy Doctors Lapraz and Durrafour