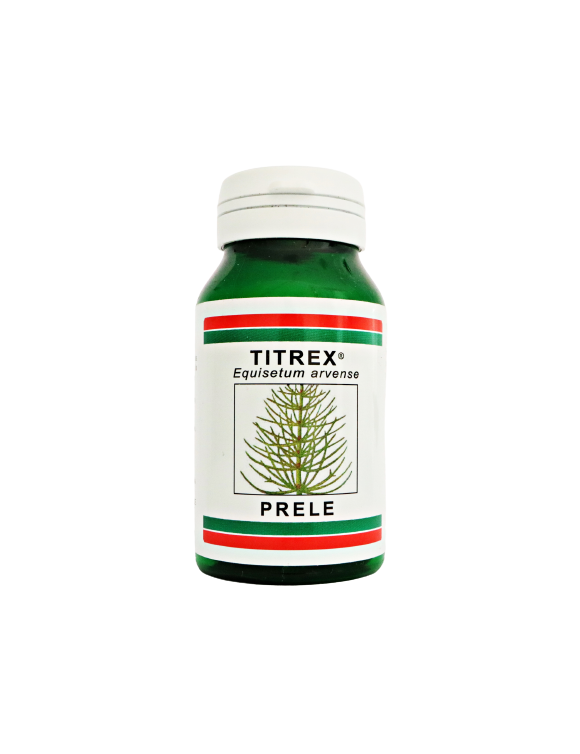  
Horsetail TITREX®

Bones remineralization

 Iron, copper, magnesium and manganese

 Dosed in soluble organic silica
Garanties sécurité

Politique de livraison

Politique retours
Horsetail:      

  is known for its bio-mineral content necessary for the production of cartilage

 traditionally used to improve the strength of bones, nails and hair

 promotes the body's response to aggression.
Ingredients for 3 capsules of 375mg (3 capsules correspond to the extraction of 6000mg dried plants):

Titrated concentrated extract of Horsetail : 600 mg

Excipients: microcrystalline cellulose, silica, monosodium carbonate.


Product guaranteed GMO-free, dye-free and preservative-free and not tested on animals.

Bottle of 50 capsules
Take 1 or 2 capsules a day for 15 days to 3 weeks.
Les produits TITREX ne sont pas des médicaments.
Ne pas donner aux enfants de moins de 12 ans, aux femmes enceintes ou allaitantes sans avis médical.
Ne pas dépasser la dose recommandée.
A stocker dans un endroit sec à l'abri de la chaleur et hors de la portée des enfants.
Les compléments alimentaires ne doivent pas se substituer à une alimentation diversifiée.